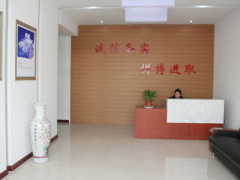 Butterfly Group (MFG) Co., Ltd. is the professional manufacturer of floral packaging, floral sundries, garden supplies, gift & craft supplies, party, wedding & catering supplies etc. We have been serving this line in overseas and civil market over 10 years and are being the respectable supplier of floral packaging as well as the relative products in China. We are offering a complete line of floral supplies, craft materials, decorative packaging items, fancy ribbons, wedding supplies and an extensive line of holiday merchandise and household decorative sundries to importers, wholesalers, distributors as follows :

1. Floral Packaging
Non-woven Flower Packaging: Plain non-woven wrapping/roll, Printed non-woven wrapping/roll, Golden/silver thread wrapping/roll, Glitter non-woven wrapping, long fiber non-woven wrapping, crude non-woven wrapping laminated sleeve etc.
Film Flower Packaging: Clear sheet/roll, Printed sheet/roll, Clear sleeves, Printed sleeves, Micro-perforated sleeves. The material could be BOPP, Metalized BOPP, Synthetic paper (pearl paper), CPP, HDPE, LDPE etc.
Other Flower Packaging: Organza sheet/roll, mesh roll, jute roll, Living vase etc.

2. Craft/Wedding/Cartering supplies
Non-woven roll is good product that used for table runner, tablecloth etc. Felt fabrics are one of a group of non-woven products that produced by needle punched. And material could be 100% polyester or mixed percentage wool. It is very wide purpose.

Above products are produced by ourselves.

2. Sundries
Basketware: Thousands kinds for your choice. The material could be willow, seagrass, rattan, bamboo, wood, plastic, steel etc.
Glassware: Various kinds of shapes, colors, sizes for your choice.
Floral Foam: Normal wet/dry foam, various shaped foam, plastic holder foam etc.
Florist Wire: Paint coated steel wire, Paper wrapped steel wire, Colored steel wire, PVC coated wire, Cloth wrapped steel wire etc. Guage from #18 to #26.
Flower vase: Flower display vase, Grower vase etc. Additional flower display steel stand.
Tool: Scissors, Knives, Glue gun, Scoop and other garden and flower shop's tools.
Adhesive: Glue sticks (various colors and quality level), flower tape etc.
Ribbon: Satin ribbon, Organza ribbon, Gold/silver metallic ribbon, Gauze ribbon, Polyester ribbon and Pull bow etc.
Paper packaging: Craft paper, Tissue paper, Rainbow paper, Crepe paper, Crumpled paper etc.
Glow products: Flashing badge, Glow stick etc.
Balloon: Auto Inflatable Balloon, Blow up balloon, Bomb Bag, Magic Chilling Bag etc.
Toy: Plush toy, wooden toy etc
Other: Glass crystal, angel hair, craft butterfly, flower stick, silk flower, dry flower, lotus pod, skeleton leaves etc Red heart sticker.

We have been sourcing various floral sundries, gift and party supplies mixing into one full container for our customers. Our good delivery and management of quality won the praise from our customers.

We believe that you could find out favorite from our website, for your orders, you just tell us what and when you need, we will do the following things.